WORKSHOP IN VIETNAM  4 – 18  MAY 2016
Producer & Coordinator: Nguyen Lan Huong – International Cooperation Department VTV
Interpreter: Nguyen Minh Ha – International Cooperation Department VTV
CREATING DOCUMENTARY FILM

ART OF EDITING
WORKSHOP in Ho Chi Minh City 4-10 May
It is important to know the difference between making a documentary and creating a documentary film.
The usual – so called – the real documentary film is a short version of reality. The reality that we face it in our daily life. We observe, discuss, argue about it. This kind of documentary is like a mirror of our worlds. There are just the evidence and long version of  some newsreels or reports.
BUT
But the creative documentary  is an art and represents the reality. The film is the identity of the maker. It is like his/her fingerprint, signature, inner feeling and existence. The maker uses music, sound effects, visual effects, graphics, animations and many other creative kinds of stuff.
The director/producer engages the audiences and captures their attention with the strategic ABCD rule – Astonishment, Believable, Captivating, Delightful (This is ABRONTAN'S RULE).
This slideshow requires JavaScript.
THE FIRST ASSIGNMENT:
CU CHI TUNNEL
Cu Chi Tunnel is a unique structure, a system of deeply underground tunnels having several floors and alleys and branches like spider web more than 250 km long; with places for dining, living, meeting and fighting. This tunnel system embodies the strong will, intelligence, and pride of Cu Chi people, a symbol of the revolutionary heroism of Vietnamese people.
This slideshow requires JavaScript.
---
---
THE SECOND ASSIGNMENT:
THE TRAFFIC
The participants could choose any subject through the streets and traffic to create a short documentary film.
This slideshow requires JavaScript.
ART OF EDITING
In the editing session, the two groups used the same video materials but they edited in two different styles. They experienced the art of editing to create a new reality for their audiences.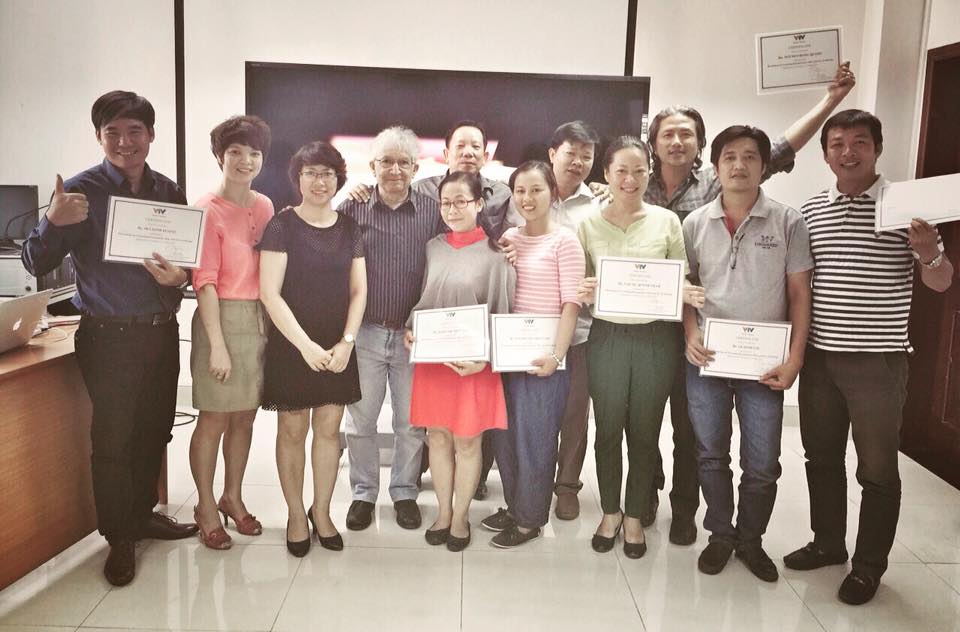 ---
---
---
---
WORKSHOP in Phu Yen 11 – 18 May
This slideshow requires JavaScript.
THE FIRST ASSIGNMENT:
 The Traffic
The participants could choose any point of view along the road to creating a short documentary film.
---
---
THE SECOND ASSIGNMENT: The Sea

This slideshow requires JavaScript.